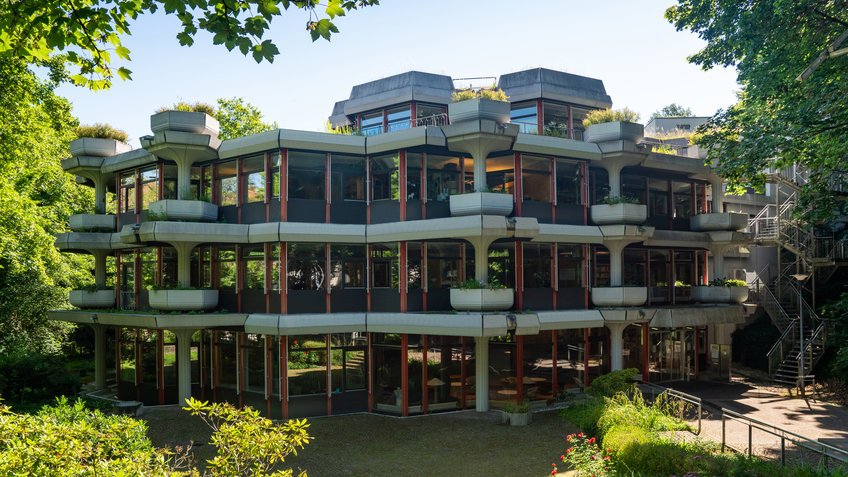 Research Profile
The Max Planck Institute for the Study of Crime, Security and Law belongs to the Human Sciences Section of the Max Planck Society for the Advancement of Science, a formally independent non-governmental and non-profit association. There are three research departments in the Institute: the Department of Criminal Law, the Department of Public Law, and the Department of Criminology. The Institute's research focus includes both basic research and, owing to its inter­disciplinary approach to the legal and social sciences, applied research.
The appointment of a new executive team in 2019 came with a comprehensive reorientation of the key guiding prin­ci­ples for their research agendas. Fundamental research is at the heart of the Department of Criminal Law led by Profes­sor Tatjana Hörnle. We analyze the normative premises and empirical foundations of the law in force and compare prin­ciples, rules, and practices in different legal systems. In addition to conducting basic research, our researchers de­velop proposals designed to improve criminal law and to adapt it to the changing conditions in fragmented, digitalized, and globalized societies. The Department of Public Law's research agenda – under the direction of Professor Ralf Poscher – addresses the preventive aspects of security-related matters. Besides addressing theoretical and doctrinal questions, which are frequently of heightened relevance in security law, our research analyzes contemporary legal, technical, and social developments – internationalization, digitalization, and fragmentation – along with associated normative chal­lenges of danger prevention regarding fundamental rights protection, the rule of law, and democratic principles. The re­search pro­gram of the Department of Criminology – under the direction of Professor Jean-Louis van Gelder – focuses on the theoretical and empirical explanations for conforming and deviant behavior. The objective is to explore how in­di­vid­ual behavior manifests itself ad hoc, how it changes or develops over time, and how it can be ex­plained. To this end, drawing primarily on psychological theories, innovative new research methods are employed, in­clud­ing computer-assisted experiments using virtual reality software.
These complementary research approaches enable us to address current security-relevant issues from a basic research perspective, analytically, and with an eye to influencing legal policy.